Are you excited about the remodelling of your home, but worried you won't have enough money to spend on the kitchen cabinets you are dreaming of?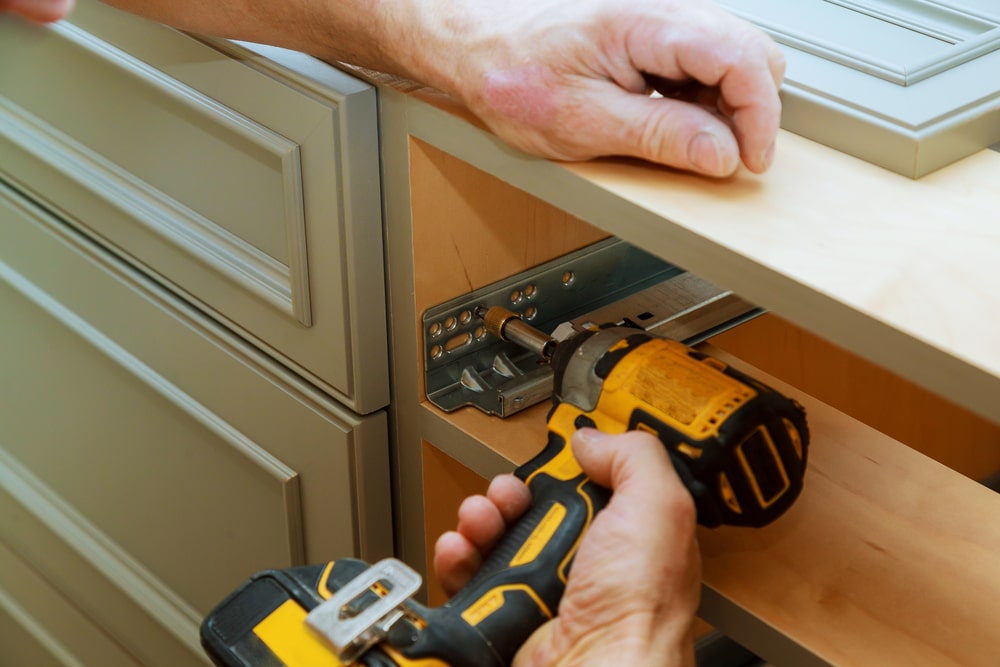 Below are some tips on how to save money on kitchen cabinets:
1. Carefully choose the material
The main price for your kitchen cabinets in Calgary is based on the following:
Material (wood, MDF, composite)
Finish (stain, paint, texture)
Door style (plain, detailed, etched)
With this in mind, you might want to consider a less expensive material that still looks great like stained wood or painted MDF.
Choosing a painted MDF product allows you to be creative as there is a multitude of colour options to pick from. If you decide on a stained wood for your cabinets, there are also plenty of options available like maple, oak, cherry or hickory.
2. Minimize mouldings, trims, and hardware
When changing the cabinets in your kitchen, it is a good idea to stay simple if you are on a tight budget. The more decoration or accessories you add to your cabinets, the more your expenses will go up.
If you do want to add a little something to your cabinets, you can add something like single-stage crown moulding. Simple mouldings accent your new kitchen look, are reasonably priced, and still, give you that elegance you are looking for.
Keep the trim clean-lined as well, avoiding detailed carved corbels and exotic woodwork as these will raise the price of your kitchen to remodel.
When picking out hardware, try to not overindulge. Gold-plated and solid brass handles can add up quickly in a large kitchen. Choose a simple but functional design to save money on the finished look. There are plenty of options that offer good quality while still allowing you to stay within your budget. Handles and knobs help protect the finish of your cabinets so, for this reason, they are a must for your cupboards and drawers.
3. Consider cabinet refacing
When it comes to kitchen remodelling, the good news is, you don't have to do a full renovation to make an impact! Cabinet refacing is a cost-effective alternative that refers to the process of replacing your old doors with new ones. It can transform the way your kitchen looks – at a fraction of the cost.
4. Shop local
While ready-to-install cabinets from big box stores might be the cheapest option initially, keep in mind that these types of doors don't often have long-term durability. Gather what you would pay for ready-to-install cabinets and compare them to the cost of working with Custom Roll Out Drawers, a local company. You may be surprised that you get more bang for your buck for high-quality cabinets that will last you longer than generic cabinet doors.