Maximize precious shelf space by opening up the hard-to-reach back areas of your shelves. Our patented design eliminates needless bending and fumbling.
What is the benefit of having Roll-Out Drawers?
Roll-Out Drawers will add space to your kitchen storage by allowing you to easily access those hard-to-reach areas at the back of your kitchen cabinets. You will no longer have to kneel to reach items; simply pull the drawer out and take what you need.
Roll-Out Drawers increase both the value of your home and the comfort you enjoy from working in your own kitchen on a daily basis.
Product Specifications
Shallow Drawers – 4″ height and Deep Drawers – 6″ or 8″ height
Made of durable melamine
Imported German engineered for quiet, smooth operation
Load capacity – 75 lbs.
Include bumpers to protect the inside of your cabinet doors from scratches
We design for your existing cabinets, from single drawers to entire pantries. We can convert half-shelf cabinets into two levels of Roll-Out Drawers and remove vertical supports. We can even do rollout drawers in a custom closet solution.
Do-It-yourself installation
How to measure for the correct drawer:
Determining Drawer Width (W)

Measure the distance from the cabinet frame to hinge (W).
Then, round down to the nearest 1/2″ and that is the drawer width needed.
For example:
W=15 1/4″, correct size drawer to order is 15″.
W=18 3/4″ correct size drawer to order is 18 1/2″.

Determining Drawer Length(L)

Standard Kitchen cabinets are 22″ deep (unobstructed).
Bathrooms are typically 18″ or 20″ deep.
Next, check the length of your cabinet. In particular, keep an eye out for pipes, outlets, electrical cables or any other obstructions that would affect the length of drawer needed.
Select either 22″, 20″ or 18″.

Check Clearance (H)

Absolute height of (4″) shallow drawer system mounted is 5″ high.
Absolute height of (6″) deep drawer system mounted is 7″ high.
Absolute height of (8″) deep drawer system mounter is 9″ high.
Select 4″, 6″ or 8″ deep drawer.
What's included?
One Roll-Out Drawer & one mounting unit with screws per package
Drawers fully assembled
Mounting unit attaches to shelf with four screws!
Pre-aligned rails on the mounting unit ensure smooth roll-out action
Ready for immediate pickup at our Calgary office.
Where do I pick them up?
At our Calgary Factory:
7521 Flint Road SE., Calgary, AB T2H 1G3
Office hours are Monday to Friday, 9:00 AM to 4:00 PM.
(403) 252-0075
DIY Measure Guide
Schedule your free estimate
Load more from our gallery
How It Works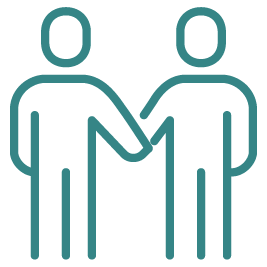 1. Arrange a Free One on One No Obligation Estimate
Our experienced estimator will consult with you to assess and recommend the best locations and size of drawers needed, for kitchen cabinets, pantries, bathroom vanities, laundry rooms or linen closets. They will accurately measure all the spaces you approve for your new Custom Roll-Out Drawers, and at this time a 50% deposit will be taken.
Usual Est. Time 1 hour.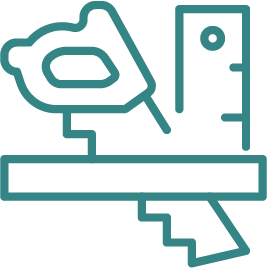 2. Fabricate & Manufacture
With years of experience manufacturing Roll-Out Drawers our skilled craftsmen will prepare, cut, and assemble each drawer by hand. Our process will custom make each drawer for your order by hand with exacting precision ensuring years of regular use. Approx. fabrication time 5-7 business days.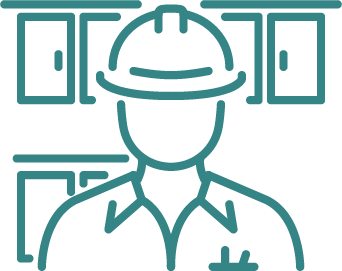 3. Install & Inspect
Having installed hundreds of drawers over the years we have mastered the art of the install! Most installs can be completed in just a few hours, allowing you lots of time to re-arrange and maximize your new rollout drawers. At this time the remaining 50% will be due.
Usual Install time 3-5 hours.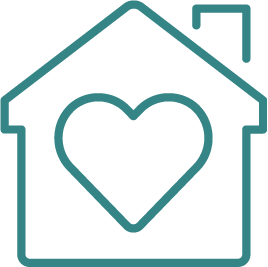 4. Enjoy Your Roll-Out Drawers
Constructed with reliability in mind your newly installed Roll-Out Drawers will provide years of regular use. No more "Fumbling On Your Hands and Knees" looking for items in your lower cabinets or pantry. Enjoy!