Are custom closets worth investing in? As experts in custom organization solutions in Calgary, we hear this question often. Our answer is always this: if having an organized closet will improve your quality of life, you may decide that the investment is worth it for you. There are many different ways to update a closet, from basic shelving to a more complex system. The investment value varies, and it all depends on having something that meets your own needs and lifestyle. In this article, we detail five of the reasons homeowners invest in a custom closet solution.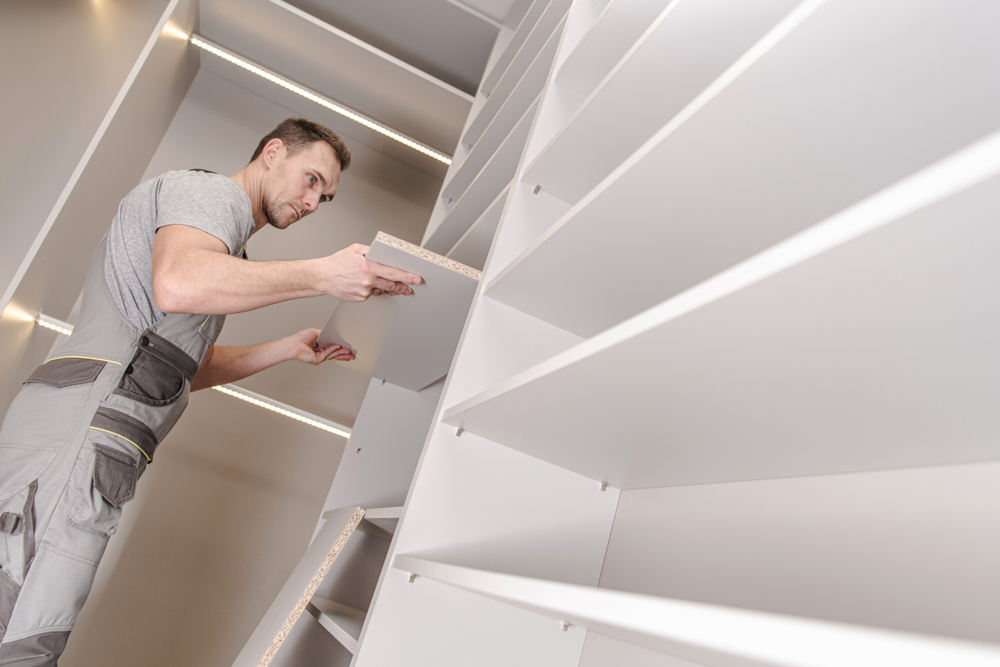 1. Organization and efficiency
A custom closet allows you to have a place for every single item. Without a good system, closets quickly become disorganized and you may be taking extra time looking for items that should otherwise be easy to find. A custom solution ensures a place for all of your belongings, whether it's athletic gear, outdoor accessories, backpacks, or other specialty items.
2. Less stress and overwhelm
By far, one of the greatest benefits homeowners report about having a custom closet is the improvement in their mental wellbeing. Clutter can be a point of stress for many people where daily routines become overwhelming. Your home should be a place of calm where household chores are easy and simple. When closets are designed efficiently, clutter is controlled and daily tasks are more productive.
3. Increases your home's value
Customized closets in Calgary are viewed as a luxury and give the impression that the homeowner has taken care of every detail in the house. Should you put your house up on the market, custom closets are an extremely attractive selling feature for potential buyers.
4. Saves time
Taking a few extra minutes to rummage through your closet to find what you're looking for adds up. Daily cleaning, cooking, getting ready for the morning, laundry, and other household chores can become a point of constraint. Custom closets are designed to make your daily routine easier. When everything has a place, it's quicker to find what you're looking for and to put things away, freeing up your time to do other things that are important to you.
5. Maximizes your space
A common misconception about a customized closet is that they're only for homeowners with large walk-in closets or big spaces to work with. In fact, closet designers can make the most out of even the smallest of spaces or oddly-shaped areas. A custom closet builder maximizes the space you have with roll-out drawers, hooks, baskets, and other accessories that will create space where there was once clutter.