Cabinets typically take up the most space in your kitchen and are often first on the list when planning a kitchen renovation. Avoiding the high cost of replacing your kitchen cabinets is absolutely an option to consider. If your cabinets are in good structural condition & you generally like the layout, refacing is an affordable alternative to completely demolishing and replacing your cabinets. Cabinet refacing for your Calgary home can dramatically change the look of your kitchen at a fraction of the cost.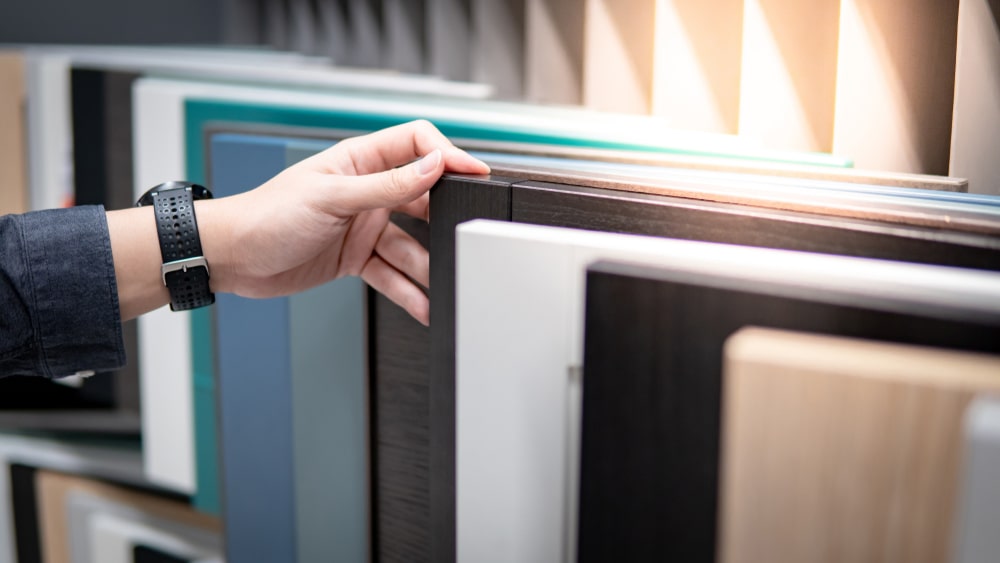 What is cabinet refacing?
Cabinet refacing involves leaving the existing framework in place but replacing the doors and drawers fronts.
It differs from cabinet refinishing or resurfacing (which involves sanding down, painting, and polishing up the doors and drawers) because the front-facing parts of the cabinets are replaced. For example, if the style of the doors and drawers are outdated or you want to change the look completely, cabinet refacing is the way to go.
A custom kitchen cabinet company in Calgary can complete a refacing project fairly quickly. Compared to a complete replacement, refacing can be done in a matter of days as it won't disturb any plumbing or wiring.
How cabinet refacing works
To give you a general idea and timeline of a cabinet refacing project, here is an example of the process:
The cabinet doors and drawer fronts are removed, leaving the rest of the drawer boxes intact.
The front and sides of the cabinet boxes are covered with new panels or veneers, depending on how your kitchen was built that will match the new look.
New concealed door hinges are installed.
New cabinet doors and drawer fronts are installed.
New or existing hardware is installed.
Depending on the aesthetic you're looking to achieve, optional custom work is completed, such as add-on cabinets, crown moulding, wine racks, or other additional storage accessories.
Should I reface my cabinets?
As a company in Calgary providing custom kitchen cabinet services, we are a big fan of cabinet refacing. It's a cost-saving option that provides homeowners with a radically updated look and new, beautiful cabinet and drawer fronts. Kitchen cabinet refacing may be ideal for you if you:
Have existing cabinets that are in good structural condition
Are happy with the overall layout of your kitchen but want an updated look.
Have a limited budget to work with.
With the extra budget left over, you can invest in other items such as new countertops, new appliances, and more. Additionally, custom kitchen cabinet refacing gives you cabinet doors and drawer fronts made with better quality materials than you would find in generic products from big-box stores. You also have a wider variety of designs and colours that match exactly what you're envisioning for your new kitchen look.