Upgrading your kitchen can be one of the most daunting projects to tackle. With careful planning, remodelling your kitchen cabinets add value and functionality to your home. Below, we've listed the top things to consider to avoid common pitfalls and ensure a successful remodel.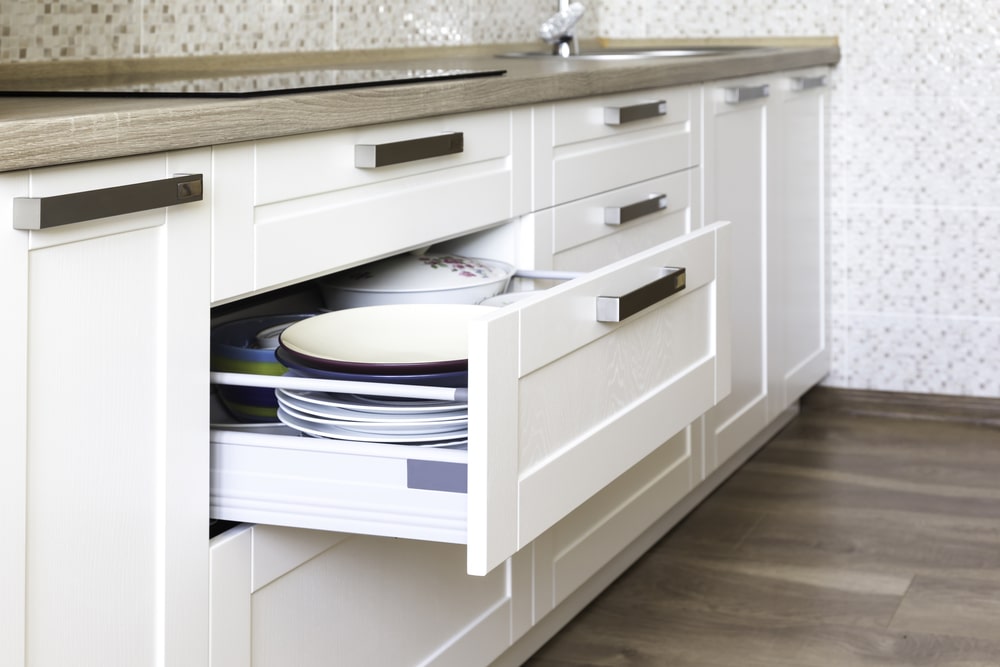 1. Assess your existing space
Before you start the process, complete a thorough assessment of your current space. List desired upgrades and take inspiration from designs that you love. Do you want additional drawers for spices? Do you want to take out an unused drawer to put a wine rack? The possibilities are endless.
It's also important to take note of any issues that need to be fixed. Are the countertops levelled? Does the wall slant? Is there squeaking beneath the floorboards? The more prepared you are before the remodelling process, the better your outcome will be. 
2.Make a schedule and stick to it
For a productive remodelling process, you'll need to stick to a specific schedule so that you have an adequate timeline to follow. Without careful scheduling and planning, you could be left with demolished kitchen cabinets for weeks or even months. Consider factors such as appliances, plumbing fixtures, measurements, and installation specs when planning the remodelling process. 
3. Consider kitchen cabinet refacing
Many homeowners perceive kitchen upgrades as a big renovation that requires the complete deconstruction of the entire kitchen. If you're looking for a cost-effective alternative that gives you the feel of a brand new kitchen without the hefty price tag, kitchen cabinet refacing is the solution. 
Refacing your kitchen cabinets only takes a few days to complete and the process is simple. It involves removing your existing cabinet doors and drawer fronts and replacing them with new ones.
This approach beautifies your kitchen without needing a major renovation and you have the option to add space with extra cabinets. Kitchen cabinet refacing is a great way to upgrade your kitchen at a fraction of the cost of a full renovation. 
4. Choose functionality
For most households, the kitchen is the most used room in the home. There are opportunities to maximize the space, even for the smallest of homes. To create a functional space, take inventory of everything that you need to store.
This includes pots, pans, plates, cutlery, spices, gadgets, baking equipment, serving platters, additional appliances, and cleaning supplies. Having a place for everything enhances the flow of your kitchen and saves you time from digging through drawers and cabinets to find what you're looking for.
5. Consult a professional 
There are a lot of factors at play with kitchen cabinet remodelling that might not be recognizable to the untrained eye. A professional can assess the room and see where improvements need to be made, identify problem areas, and avoid costly mistakes. An experienced designer can also recommend cost-saving solutions and draft a plan that will optimize your existing space.